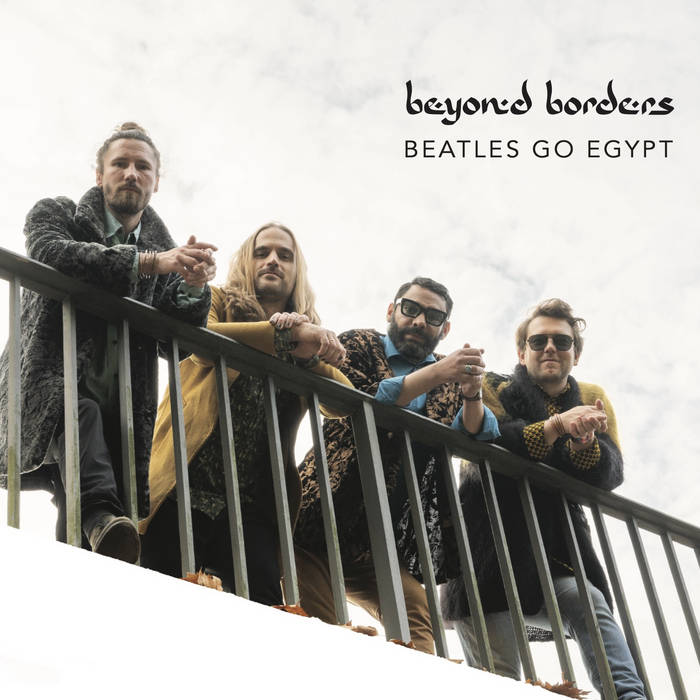 Fadhel Boubaker | vocals, oud
Niko Seibold | vocals, saxophones
Jonathan Sell | microtonal electric bass, backing vocals
Dominik Fürstberger | drums, percussion, backing vocals

recorded at Helmertstudios Mannheim in 2022 | www.dominikfuerstberger.com
recording, editing, mixing & mastering | Dominik Fürstberger
production & arrangements | Beyond Borders
artwork | Jens Richter www.aus-aktuellem-anlass.de
cover & tunnel picture | Bettina Meister www.bettinameister.com
Beatles lyrics adaptation | Mourad Belhaj, Anis Zgarni
©Beyond Borders 2022
www.beyondborders.band

Beyond Borders – Beatles Go Egypt ist gefördert im Impulsprogramm "Kultur trotz Corona" des Ministeriums für Wissenschaft, Forschung und Kunst Baden-Württemberg.
released October 26, 2018

recorded by Cédric Vogel at Jazzcampus Studio Basel in August 2016
mixed by Dominik Fürstberger
produced by Beyond Borders Band
mastered by Michael Fossenkemper at Turtle Tone Studios New York
artwork by Stéphane Sévérac & Britt Hansen
pictures by Thorsten Redler (Pressebilder), Dominik Fürstberger

© & 2018 Beyond Borders Band. Marketed & Distributed by Hout Records, HR010 / LC 52104.
All rights reserved.
Unauthorized copying, reproduction, hiring, lending, public performance and broadcasting
prohibited.

© all rights reserved
A real musical silversmith work and, essentially, no "plating" of oriental and western phrasing. Nothing overdone or juxtaposed but different sounds meeting and even merging into one another, precisely as they are intended to be.
Mit ihrem Zusammenspiel von Oud, Kontrabass, Perkussion und Saxophon schaffen die vier Musiker ein einzigartiges Geflecht aus europäischen Jazz-Beats und arabischer Musiktradition, das alle Genregrenzen überschreitet.